In this episode, you'll learn:
How to unlock YOUR unique food codes.
How to get in touch with your intuition to discern for yourself the best foods for YOU (not what conventional wisdom might say).
A simple muscle testing technique that you can learn, which uses your body's electrical system — like a truth detector — to tap into your intuition.
The impact of emotions on your weight, the food you choose, and how you eat them.
About Lana Nelson
Lana Nelson, world-renowned food intuitive, is committed to helping individuals overcome health obstacles through food choices unique to their needs. Dealing with her own issues around food, chronic pain, and fatigue. After years of trial and error, Lana Nelson discovered the solution was as close as her kitchen. She now helps people learn how to heal themselves with food and reaches thousands of individuals every year through workshops, one-on-one coaching sessions, keynote presentations, information products and books.
If you're inspired by this episode, I'd love to hear your biggest Aha! moments. Take a screenshot of you listening on your device and post it to your social media and tag me, @christieturley!
LINKS:
Lana's Book, The Food Codes: Intuitive Eating for Every Body
Lana's Website, Facebook, Instagram, LinkedIn & Twitter
Christie Turley guides visionary leaders to reconnect with their higher genius, so they can improve decision-making and deliver greater profits, influence and impact. She is the author of the book, The Intuition-Led Business, which offers a framework on unlocking the intuitive and subconscious minds, and she is founder of Conscious State University, an online learning platform that teaches leaders and their teams how to make better decisions using science-backed methods. A dynamic speaker, she has shared the stage with many New York Times bestselling authors and is the host of The Higher Genius Podcast. She lives in the southwestern United States with her husband and their two daughters.
Let's Work Together
See What That Looks Like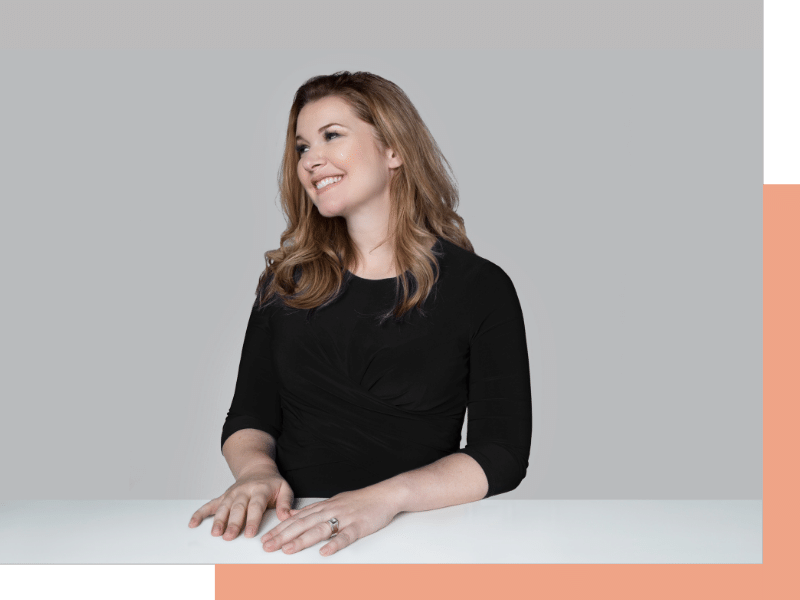 Transcript:
Christie:
Welcome to the Mind Muse Podcast. I'm your host, Christie Turley, and today I'm speaking with Lana Nelson and we're talking about Intuitive Eating Using the Food Code. So you'll learn how to unlock your unique food codes, how to get in touch with your intuition, to discern for yourself the best foods for you, and not what conventional wisdom might say.
Christie:
You'll also learn a simple muscle testing technique that uses your body's electrical system, like a truth detector to help you tap into that intuition, and you'll also learn the impact of emotions on your weight, the foods you choose and how you eat them. Lana Nelson is a world-renowned Food Intuitive, and she's committed to helping individuals overcome health obstacles through food choices, unique to their needs. She's dealt with her own issues around food, chronic pain and fatigue, and after years of trial and error, she discovered the solution was as close as her kitchen.
Christie:
So she now helps people learn how to heal themselves with food and reaches thousands of individuals every year through workshops, one-on-one coaching sessions, keynote presentations, information products, and books. This is going to be a really fun episode. So let's go ahead and get started. Alright, welcome to the show Lana! Thank you so much for having me here Christie! Lovin' it! It's good to have you. So let's tell the listeners how you got started. What's your origin story in this whole Intuitive Eating industry.
Lana:
Well, it's kind of a long story, but I'll segment it a little bit shorter. I was in, let me see, I own a dental lab originally. Okay, and I was delivering, I was a young mom and delivering dentures, because, the young mom plays, and the mom plays the part in this story. Okay, as we progress, but I was delivering dentures one day to someone so they could eat. Anyway, to a prosthodontist, and as I was going to deliver the dentures to the patient, there was a wreck in front of me, and all the cars had slowed down.
Lana:
So I slowed down as well, but the semi-truck that was behind me, didn't slow down. And so I was crashed in my little delivery car, behind from a semi-truck, which actually hit me so hard. It buckled the roof of my car. But fast forward that I had an emergency ride to the hospital. I had head, neck, shoulder injuries, and I had 10 years fast-forwarding that, of a lot of pain, and 10 years of headaches. So in that 10 years, one of, and I was seeking, seeking to get out of that extreme pain.
Lana:
It was like day and night. The pain was from the bottoms of my feet, eventually to the top of my head. I had very little range of motion. I had to move my shoulders, so for head and neck. But one of my neurologist said to me one day, "I think you should see a chiropractor for some of those problems that are going on in your neck." So I did, and I received some, I received some help with that. And in the meantime, I had been starting to research forms of self-care, taking care of yourself. Medication didn't work for me, and you know, really, the only medication they had was muscle relaxers, which just put me to sleep, or I, you know, I just plain couldn't manage my busy little life with my six kids and my business.
Lana:
And yeah, I said six kids. So they were, you know, different ranges. But so I started, I started seeking what was not called alternative medicine then. It was called really weird things. For instance, juicing and looking at Nutrition, I borrowed a juicer from a friend and I found there were, there was no Internet at that time. This was early 80s or somewhere in that time. Anyway, I got a book on juicing and just a whole head of cabbage, my first juicing experience and drank it down—and don't ever do that.
Lana:
Followed it with a couple of cloves of garlic, chewed up raw. And it was an explosive experience, will just say. So I also was looking into different types of energy medicine, and back then yoga was considered weird, okay? Now it's mainstream, and most people often are, you know, doing yoga. So back then I started, that was my, my searching into energy and being free of headaches. So one day as my friend and I were talking, I said to her, "You know, I should marry a chiropractor. I'm seeing one three times a week,"
Lana:
and we just laughed. You know, and what the energy that you put out seems to come back around to you, because I was sat up with a, on a blind date with a chiropractor and, right time for everything, because we had actually mutual friends and family that had tried to get us together for five years. And someone just completely unknown to me in that five years. Anyway, a local person set me and my to-be husband Bruce, up on a blind date. He happened to be a chiropractor who specialized in what I was diagnosed with at that time as Fibromyalgia.
Lana:
So fast forward my journey today, Dr. Bruce Nelson got me out of pain, his techniques, and he used muscle testing, energy techniques and tested foods to find out what your best supplements were. And so we married and joined two forces. He had six kids. I had six kids, and that has been going on 27, 28 year fabulous, like the Brady Bunch times two, so to speak. Anyway, he adopted my six kids and we now have 32 grandkids and a couple of great-grandkids.
Lana:
So, but in that period of time, I started working with my husband, Dr. Bruce in his chiropractic practice, and I learned that muscle testing, which is the art that he used, one of the arts to help me become totally out of pain to find out what a muscles and joints, et cetera were out of balance. So he had patients coming to him from all over the US and Canada, and some foreign countries. And I finally said, you know, I've been using muscle testing, and I learned it from him. I've been using the muscle testing to test food. So, I tested what were our patient's best foods to basically eat their way out of pain and to be healed.
Lana:
So it helped them in the healing process. So that's, fast forward a lot of years, and how I got involved with writing, writing my book, The Food Codes Intuitive Eating for Everybody. So, and we'll talk about that more.
Christie:
Yeah.
Lana:
But that's my front story, or my backstory. I guess you call it.
Christie:
Yeah, that's an amazing story for sure! And wow! 12 kids combined. That's amazing too!
Lana:
It is! Believe me, it is!
Christie:
So, okay. Let's talk about, okay. So we're talking about intuitive eating today, but most people go to diets when they want to change up their eating habits. So in your mind, why don't diets work?
Lana:
Well, diets have been, we've been groomed to diet over probably a hundred years. Okay. We've just been groomed to diet. And so the first, first diets that came out, you know, people would, people would try them. And let's say, for instance, you try a diet, you want to lose weight, or you want to get healthier or whatever. Originally, some of the word diet does not mean weight loss. The word "diet" simply, I think it's derived from the word "dieteta",
Christie:
Or die.
Lana:
Diet or dieteta. Anyway, but it just means the foods that you are eating. What your particular foods are that you're eating. But we've taken that word diet with little quotes around it to mean a specific Food Plan that you, and it means starvation most of the time, you know, people have emotions about dieting, but diet started out with limitations. Okay? So limiting yourself to certain foods for a certain period of time. So you're either on a diet or off of the diet, and that's one of the reasons why diets don't work.
Lana:
Another reason why is, you might try a particular diet of, you know, eggs and cabbage and something else. There was that, the cabbage diet, at one point in time. Eating only that, you lost weight, excuse me, you felt great, and then you went back to your regular eating plan and you gained weight back, and almost always that's what happens after a diet because you're used to deprivation and then you're like, "I'm not going to be, after my diet, I'm going out for a really big meal." That's kind of some of the things that we say, but diets, and then diets have more from this, to this, to this, and you name it.
Lana:
But what happens is sometimes a certain diet really works for a certain group of people, and it doesn't work for other people. So certain percentage will get, you know, reach their goals. What happens though is your body, my body is constantly inner facing with our environment, with our stress levels, with our, you know, what stages we are in our life, with our workloads, et cetera. So, another time, let's say you used a diet one time and it worked wonderfully for you. You lost weight, you felt great, or you regained health. You went off of that plan and then went back on it again at another plan at time, and it did not work.
Lana:
Your body has changed. You are different. And so then you start beating yourself up because, and abusing yourself and being stricter or something like that, or just playing going, "I'll never, ever reach my goals," whatever that goal be. So that's where diets are, and there actually are experts out there that have, a few years ago, put out a diet saying, for instance, "Don't eat fat! Stay completely away from fat." Now, experts are saying, "Oh yes! If you wanna lose weight, if you wanna get healthy, eat massive amounts of fat and eat massive amounts of X, Y, or Z!"
Lana:
So, change, experts' opinions change over time. And what I, what I help you learn is how you can be your own expert and not ever have to diet, basically again.
Christie:
Well, we're all unique, right? We all have unique needs for our body. So if Keto is good for one person, it might not be good for another, or name your label of diet, you know, South Beach or Atkins, whatever it is! and so what you're saying makes complete sense. To have a meal plan that works for you because you are unique. Treating your body as a unique system with unique needs.
Lana:
Yes, and your body is unique to different times and different seasons. So, my body, what might test really super good for me right now in the next six months, my body could change. I could be in a different location. I could be under a different stress load, you know, a different season, and so my body might require and, will most likely require different foods than right now. Does that make sense?
Christie:
I suppose for supplements too! You know, it's like if,
Lana:
Yeah.
Christie:
Vitamin D for example, you could get super low on it during the winter time, but maybe in the summer, you don't need as much or,
Lana:
Exactly.
Christie:
As an example. So let's talk about the Food Codes. What are they? What is a Food Code or Food Codes?
Lana:
Well, the reason I named it, the Food Codes is we, each food has a genetic code! Okay? We have a genetic code, and we're coded very much like foods, and you or your listeners might have heard of, you know, we're very closely related to a banana or a fruit fly because of our genes. Okay? But each food has a different genetic code, and so therefore, each food has a different frequency. If it comes down to real frequencies, my body has a different frequency than yours. And each food has a different frequency. So being able to test, so that's one of the reason why I called it, the Food Codes, basing it on genetic codes, but every food is different and our body has different requirements.
Lana:
So I basically show you, teach you how to know what foods are good for you today, or next week, or at age 30 or age 70!
Christie:
Yeah. That's awesome! So your book is great by the way, and then you talk a lot about recipes and, you know, definitely giving people context, but when it comes to cooking with the Food Codes or choosing the foods or choosing the recipes that are right for you, are you basically saying we learn that, we learn what's right for us through our intuition and learning muscle testing? Like, how is it that you get, like a person that's never heard of this concept all the way to proficient?
Lana:
Well it, I've, I do it all the time, and they do it, actually, you do it. Each one of us has basic Intuition. What our intuition is basically what I call your inner knower, simplistically, that inner knowingness. You will, for instance, with food, you go from wintertime needing more heavy or dense foods and just really craving a good soup, a good vegetable soup or something like that, and then almost when spring and summer hits, it's like, "Wow! I've got, I would love a salad right now. Lots of water in it. Lots of fresh, fresh vegetables and so on."
Lana:
So your inner knower knows what and when, what type of foods you need. So your inner know or your subconscious mind basically has, is it, in a constant state of record on. It, and it knows everything, through, and you know, have you ever had the, the thought of, you think I have a friend, and all of a sudden they call you. And it's like, "I was just thinking about you!"
Christie:
All the time.
Lana:
Okay. That little Intuition that has tapped, there, your friends, into that your friend, in to you, through a subspace. Subspace, meaning, this kind of energy that surrounds us all, that surrounds the world and the planet, and everywhere basically, but that Intuition. And so your record on knows exactly, like, if you have like an apple and an orange sitting in front of you. Your, you can say, "Oh, I really feel like an apple right now. It just of hits my taste buds and orange," you know, but, so you can actually test through muscle testing.
Lana:
Muscle testing can access your inner knower or your subconscious mind. And by muscle testing, what I mean is, neurologist use muscle testing. Have you ever gone to a, to like a physical exam and they tap your knee and the knee jerks a little bit, or they test a strong muscle to see, is this muscle very strong now? How is it connecting with the brain and so forth? So all our muscles connect to the brain and are wired basically. We have a tester, which can be our hand or our arm.
Lana:
And some people use dowsing rods or actually muscle testing or dousing with a rod or a pendulum, has been used for thousands of years. Thousands of years, by pretty much all humanity to locate water, and locate food, and things like that. So it's just kind of bringing it up to speed in our modern world. And we, humans are now just in the past, I don't know, a hundred years or so, learning the muscle testing techniques, but testing a strong muscle. And as an example, let me just use my finger.
Christie:
Oh, and by the way, I will just say, for those listening on audio, if you want to watch this, go to the YouTube Channel, Christie Turley, so you can actually see her demonstration.
Lana:
Do that, do that! But those of you, now, those of you who are listening, right now, I'm holding my index finger out, straight in front of me, parallel, I guess you'd call that. And I'm bringing a finger over top, like my middle finger over top of that and saying, "Give me a yes or a no." Your subconscious mind is like a lie detector test, which will differentiate between a yes or a no question. So it, with muscle testing, you basically ask a yes or a no question. Very simple. So I'm going to ask, "Is my name Lana?" And bringing my middle finger over top of my pointer finger pressing down ever so lightly.
Lana:
And my finger remains strong. So "my name is Lana," yes. "Is my name Lana?" Yes. Now I can say, "Is my name Christie?" And the answer is no, my finger drops. There is no resistance on that muscle. So the way that neurologist and other practitioners use it to test a strong or, or weak muscle to see where their imbalances in the body, or you can use this for testing food, asking, "Is an apple," I'm holding my finger out in front of me again right now, with my middle finger overtop, "Is an apple a good food for me at this time?" And I'm testing, yes, it is!
Lana:
I'm going to test, "Is a banana a good food for me at this time?" And my finger drops! Now, bananas were really good for me for about two months ago, and my body is saying, "Okay, you've had enough bananas for now. Apples are a little better for you at this time." So does that give you a real simple example?
Christie:
Definitely! Yeah. That's very helpful for people. Do you also wanna mention the swaying technique?
Lana:
Yes! Okay. The sway test is used by many professionals, and what you would do is stand, don't do this if you're driving, just kidding. But what you would stand, or you may sit as well, just forward on a chair, but you sway towards something that is really good. So the idea is you will sway toward something that is sweet or kind, and I can do a quick demo if you'd like that.
Christie:
Yeah!
Lana:
Okay for your listeners. So either stand relaxed with your feet slightly apart, or sit in your chair with just slightly forward and you can open, have your eyes open or closed, it matters not. And just think of something really sweet, really loving. This is a yes answer. Think of a sweet, warm puppy and keep thinking, keep thinking as your body sways a little bit forward. Think of some, a gentle kiss on the cheek. Think of something really sweet and loving, and your body will sway toward that. Okay? Now, a negative or "No,"
Lana:
your body will actually sway backward. And it's like, "Ugh!" If you've ever gone into the fridge and opened a jar of something and gave it a sniff, and what, "Oh, that is bad!" Okay, that's that no. That's it, like, no, no, no, no. So the opposite of that would be to open eyes, open, our eyes closed, just say, no, no, no, no. And the body will sway away from it. Think of something disgusting, like that opening that jar of "Eww," and your body will sway backward.
Lana:
So, a yes question, your body will sway forward, and no, your body will sway backward. A muscle will give a strong answer and its intention to intending that this be a strong yes, a weak no. So everything is intention. So that's basically, and that's how a lie detector test works. Your skin actually has a reaction to a no answer, and a yes answer. Your skin actually gives a different answer. So that's how a lie detector test can tell if you're telling a yes or no. You can contact your brain and say, "Are apples good for me at this time? And at this time is important too, because "are apples good for me"
Lana:
maybe it, as a whole, they are, but at this time is also a- And in my book, I give you pictures of different methods that you can use, including this Sway test. So very simple. I've had people say that they had trouble muscle testing, and then, you know, they had tried it before, but it didn't really work for them, but that they had used my methods in the book and that it did work for them. So I love that. I love that. So,
Christie:
Yeah! Muscle testing has been a very good tool for myself to learn. I mean, it's wonderful and I can see also how, not just the categories of food, like this orange or this banana or, whatever, but also portions.
Lana:
Yes!
Christie:
And most of the, like the number of sub, you know, like vitamin D is important. "Okay. Do I take one or two of this dosage?" So,
Lana:
Exactly. You can also test what bottle on a shelf. You can test what brands. You can test , you know, like, "Okay, this X, Y, Z brand is good for me. And is there a particular bottle?" You can get pretty, I mean, some people really like to know the specifics, but you could test which bottle because who knows what, who just handle and what apple? Who knows who just came by and sneezed on that group of apples? And that's important for us these days, hello? With knowing, you know, who just, you just did what to the food. But so you can, you can test groups of food, and you can create your own recipes.
Lana:
Would you like to tell me a little bit of, like to tell about that?
Christie:
Yes! Tell us.
Lana:
So I've developed, what's called Recipe Templates. And in the back of my book, in the Recipe section, let's take soup, for instance. You have grandma's particular soup recipe. Okay, and you love this recipe, but grandma's soup doesn't have, it has some ingredients that your Food plan, let's say you've tested your fruits, your vegetables, your proteins, and so forth, but grandma's recipe is a little different. So how do you use that? How do you tell what to do with this recipe? Well, in a recipe template, I give you quantities, like how many parts?
Lana:
So let's say a soup would be five parts or cups of a certain liquid, either broth or, you know, broth or a water, and then two parts or three parts of vegetables. So your particular vegetables might be carrot or celery, or, you know, green beans. Use your particular, a part of each of your vegetables, and then so many parts of protein. Then I give you a really cool idea of making different flavors. So combinations of herbs and spices that go together. So you could make this particular template of a soup.
Lana:
You could make it Italian with the different spices that you put together. You could make it Spanish, you could make it Mexican. So that is, I give you recipe templates for lots of different types of foods, like a frittata, a stir-fry, different things like that, as little examples.
Christie:
I love it! It's so great. So why don't we go ahead and wrap up. This has been amazing, and for those of you that are interested in the subject, I think it's fascinating! This is her book, the Food Codes, and I'm assuming everywhere, where books are sold and go ahead, and tell people how they can learn more about your work and then finish us off on a final thought or a final nugget of wisdom that you have for us.
Lana:
Okay. Well, you can find my book and a lot of really good things, a great blog at TheFoodCodes.com. You can find my book at amazon.com, and I've got some cool free stuff. You can get my 10 Top Energy Foods. These are actually, I've done tons of thousands of food plans, but the 10 Top Energy Foods were actually the top 10 foods that I found with testing people of how to basically eat their way out of pain. So you can get that. You can also get a video on The 30-Second Gut Flush, which is very cool digestion, et cetera.
Lana:
And one of my best tips that I would like to give is, stop listening to all the experts out there. Advice is constantly changing. The Internet has good stuff, and good stuff. Okay? And then other stuff. So, and experts are constantly changing their minds. So you are your own expert, and do your best. Stop judging others for what they're eating. Stop judging yourself, stop judging foods. So do your best. Bless the rest. Give gratitude for your food. Give thanks to your food, and that's my tip.