In this episode, you'll hear:
Why Ryan's life trajectory changed when he lost a friend in an unexpected tragedy
Ryan's journey of going from rigid and goal-driven to questioning all of his habits and blowing up all of his goals
How for the first time he truly practiced self-reflection to get to the true root of who he is and what is motivating his behaviors
Dealing with grief and other messy emotions – and growing from them, not just trying to get past them
How to handle differences in opinion and navigate friendships in polarized times
Answering the questions, "Can you become more empathetic?" and "How can you be authentic?"
About Ryan Miller
Ryan coaches high performers (and aspiring ones too), helping them to achieve all that they want out of life and business. He consults industry leaders, creating strategic sales and marketing plans, developing leaders, and ensuring great culture. He's also the host of The Exsellence Mindset podcast.
If you're inspired by this episode, I'd love to hear your biggest Aha! moments. Take a screenshot of you listening on your device and post it to your social media and tag me, @christieturley!
LINKS:
Ryan's The Exsellence Mindset podcast
Ryan's Website, Facebook, Instagram, LinkedIn & Twitter
Christie Turley guides visionary leaders to reconnect with their higher genius, so they can improve decision-making and deliver greater profits, influence and impact. She is the author of the book, The Intuition-Led Business, which offers a framework on unlocking the intuitive and subconscious minds, and she is founder of Conscious State University, an online learning platform that teaches leaders and their teams how to make better decisions using science-backed methods. A dynamic speaker, she has shared the stage with many New York Times bestselling authors and is the host of The Higher Genius Podcast. She lives in the southwestern United States with her husband and their two daughters.
Let's Work Together
See What That Looks Like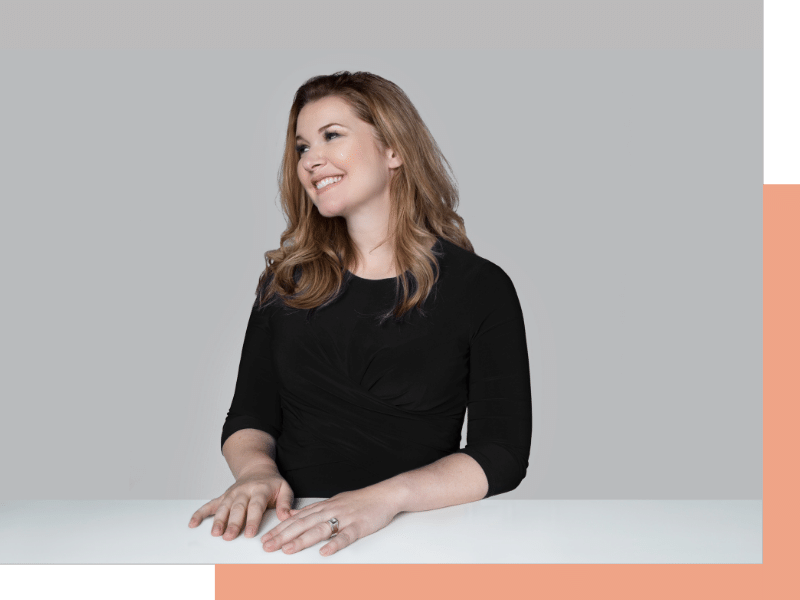 Transcript:
Christie:
Welcome to the Mind Muse Podcast. I'm your host, Christie Turley. And today I welcome Ryan Miller to the show, and we talk about discovering the most authentic version of yourself. We'll talk about Ryan's experience with a tragedy that totally changed his life trajectory. He blew up all of his goals, questioned all of his habits, and for the first time in his life, really practice self reflection to get to the true root of who he is and what motivates his behaviors.
Christie:
We'll also talk about dealing with grief and other messy emotions and growing from them and not just trying to get past them. We'll also talk about how to handle differences in opinion, especially in this time of polarization and how to navigate those friendships. And we'll also answer questions like, "Can you become more empathetic?" and "How can you be authentic?" Ryan coaches high performers and aspiring ones too, helping them to achieve all that they would want out of life and business. He consults industry leaders, creating strategic sales and marketing plans, developing leaders and ensuring great culture.
Christie:
He's also the host of the Excellence Mindset Podcast. So let's go ahead and welcome Ryan to the show! Alright, welcome to the show!
Ryan:
Thank you thank you for having me! I'm super excited to be here!
Christie:
Yeah, it's totally good to have you Ryan. So you are a very successful entrepreneur, business person, and we're gonna be talking about a whole gamut of things today, but it seemed to be the most appropriate to talk about a really difficult time that you went through recently. And, you know, people, as he's telling you this story, I mean, you're gonna have different things come to you, different intuitive thoughts. This is definitely a difficult time that we're in right now, being in the middle of this global pandemic. We're seeing a lot of structures that we've come to depend on, start to fail.
Christie:
And I hope that this episode- and Ryan does too, like it really serves you in this difficult time. And so Ryan why don't you, I might have to get some Kleenex out because I know you're gonna tell the story and I'm gonna lose it. So, but this is, this is part of like what we all need right now is to open our hearts and open our minds because that's where the growth is gonna come from. That's how we're gonna get through this. So go ahead and tell your story about your friend and some of those effects.
Ryan:
Yeah. So in October 1st of 2017, my wife and I, and five of our friends were at the Route 91 Concert in Las Vegas, that was the second time that my wife and I had joined that group. That was their third time there and we were in the midst of a final night of an amazing weekend, just being able to escape life and get to Vegas and just be at a country concert, which we just, we loved so much to be able to be there and just celebrate life and have fun.
Ryan:
And as many people know that was the night that shots rang out. And within minutes of the first gunfire taking place, we realized that one of our best friends who was standing literally shoulder to shoulder with me dancing just minutes prior, was on the ground and didn't get up when we did. And I mean, it was a chaotic environment overall, chaotic moments that were happening, what was so crazy, and this will probably attach in some ways to, you know, how we just all experience things differently.
Ryan:
You know, I- that was- so first run round of gunfire rained out, we all hit the ground, we got up kinda tried to collect ourselves. When the second round of gunfire happened, I jumped on top of my wife, and it was just a, you know, I guess kind of just a reaction to protect her. And as I was getting up to try and help her up, she was actually the one that yelled out that she saw Nicole, our friend, had been hit. And so my- one of my other best friends, her boyfriend at the time, he and I tried to pick her up and, and there was just- it was just too crazy.
Ryan:
There was too many people going. So as that's all running through my head and watching that happen, you know, I'm also trying to protect my wife, you know, I had two kids at home. And so, you know, just the thought of, you know, making sure that she was cared for and she was protected, you know, was the case too. And so, you never prepare for things like that, right? As often as now unfortunately in society, we know things like that happen much bigger than that, smaller than that, you're just never truly prepared for a moment like that. And so, you know, just all of these thoughts run through your head as to, you know, "What's going on?
Ryan:
How am I going to care for people around me?" You know, "What can I do? What can I not do?" And so, I mean, it was just an absolute chaotic night! And, you know, obviously it ended with, you know, us losing a dear friend of ours and really just changing the trajectory in so many ways of the rest of our lives.
Christie:
Yeah. It's such a tragedy. And it seems like, you know, something that would seem so safe, becomes unsafe all of a sudden. And this is so much like what's going on in the world. Like, you feel like your job's safe. You feel like, you know, going to the grocery store is safe. And you know, this isn't a discussion about masks or no masks. I don't care to talk about that here. Just like, you know, everyone's going through different things.
Ryan:
Yeah.
Christie:
Emotions are messy, you know? And people deal with this grief in different ways!
Ryan:
Yeah. I mean, you know, even, you know, even for the six of us that came home together, you know, in the moment, and for the last two and a half years, you know, we, we've all had different experiences, you know, related to that, you know, the same thing happened to every single one of us. We all lost somebody close to us. We all were shot at, and we all saw things that will be forever burned into our brains. And yet, you know, how it affects our ability to be able to be in large public places. I mean, I know people are not my close friends, but I know people that were in the crowd that night that still have trouble to this day going outside.
Ryan:
And what's fascinating, you know, you bring up, you know, what we're going through right now is, as I watched the way that people responded after that event, it was so interesting how some people were extremely empathetic to what, whatever people needed, whatever people were experiencing and other people just completely de-humanized the whole situation. And frankly, all they cared about was their own position on guns or on politics. And it's the same thing that's happening today, right? I mean, we, we're in the midst of a global pandemic and it's been, in some ways, it is, it's fair to say it, but like, it's just completely politicized.
Ryan:
You say, masks or no mask. It's like, If I prefer to not wear one and you're wearing one, all of a sudden, I think differently of you. If you think that the virus is extremely dangerous and we should be protecting every bit of our health and I don't, we're mortal enemies, it is just unbelievable to me, all the way up to, you know, I mean, we just saw just, you know, depending on when this goes live, but as of recording, just days prior to this, you know, another black man be killed at least at face value right now by a white police officer. And again, like, you know, there's so many people that really do care about human beings and want to do right.
Ryan:
But when they start to have a difference of opinion, they just destroy each other in the process of that. And so it's really hard to deal with our own struggles in our own experiences when we're constantly in fear of what other people are going to do and or think about us.
Christie:
Yeah. It's, I hear you. And it's sad because I just saw something like this blow up on LinkedIn. And it's like, of course we think that's wrong. Of course, like 99.9% of us think that that's wrong, that that happened.
Ryan:
Yep.
Christie:
You know, not everyone knows what to say.
Ryan:
Right.
Christie:
That doesn't make you a bad person.
Ryan:
Right.
Christie:
Not everyone knows exactly how to respond or how, you know, one color versus the other color, or man versus woman, thinks about the situation. Not everyone can- not everyone can think that same way, because we all have a different viewpoint. It's like, you know, even like how we see a rainbow, you know? It's like no two people can see the same rainbow because we are not occupying the same space. Rainbows form at exactly 42 degrees from the observer, you know? And I just hope that, you know, we can learn to love ourselves, have more love and compassion with others, and at least, at least try to be curious, at least try to understand how the other person is feeling instead of just going on an attack of, of what they may or may not be thinking or feeling.
Ryan:
Yeah, no, I mean, you know, again, you know, back to, you know, October of 2017, and like, you know, as, as that happened to me, it was now in hindsight, I mean, I could kind of understand it to some degrees as it was happening. It was this huge opportunity for me to grow and to continue to become this person that I want to be, which is my real self. But at the same time, it allowed me to experience things that gave me opportunities to see other people for who they were and, and be like you said, I love that you said that, like being more curious about other people, being more considerate of other people, not only is that just great as a human being to do, but actually that helps us, that helps us to grow when we can seek to better understand other people.
Ryan:
Stephen Covey in 7 Habits of Highly Effective People, one of his seven habits is seek first to understand and then be understood. And I love that! I mean, you are a marketing master and like that is such a key, you know, right? As we think of like communication on even that level is, I'm trying to understand what the problems that I'm solving or needing to solve far more than I'm trying to convince people that whatever I have to offer them is the right thing for them. You know? So it just, it gave me such a different perspective and crazier, and I don't want to go off on a tangent too much, so you can interrupt me anytime, but this wasn't the first bad thing that had ever happened to me.
Ryan:
And I think this is one thing that I'm trying to really help people understand is my parents divorced when I was six as a result of my dad cheating on my mom. He was not a great person to my mom. All those years, my mom worked two and three jobs just to put food on the table. We had very, very little, and I said- we had a younger brother than me. I was six, he was three. So that happened. My mom got cancer when I was 13 years old and I became the man of the house, and had to drive my mom around at 13 years old because we had nobody else to take us to the grocery store. And at 18, I got involved in drugs and partying that didn't go very well. At 22, after just being recently married, I was nearing divorce as the result of just a disastrous relationship that we were in at the moment.
Ryan:
And so it was like, all these things, all these experiences were happening to me that were hurt, heartache, struggle, and they were opportunity for me to learn and grow, but I wasn't taking enough time to learn and grow from them. I was just trying to get past them and move on to the next thing. And so this has been an opportunity for me to write, take a pause and just learn, you know? And so, pandemic time all over again, you know, that this is not my first rodeo. And so I am going to take as much as I can and learn for myself in the process.
Christie:
That's so beautiful. And it's like in business even, I mean, this is a good muscle or skill to build is this debriefing process. You know, something happened, you know, a campaign went out or whatever, mishap, or it was a good success, have a debrief, you know, have that inhale after the huge amount of activity of exhale, you know? Have some time to reflect, learn, and grow from things. And I feel like, you know, we can be quite disconnected in ways from ourselves, from even a higher perspective of knowing that this is just a small period in time,
Ryan:
Yeah.
Christie:
That will pass, it will pass. It doesn't feel like it will, but it will.
Ryan:
Yep. Yeah. I mean, we're just, we're, we're so focused on the future, which is great, right? Like chase your dreams, you know, set out on these amazing paths, but we're so intently focused on what's in like way out in front of us that we're not looking at our feet. And I think that that's where again, we miss such opportunity to learn and grow in the moment.
Christie:
Yeah. It's so true. And I feel like when you make decisions from a certain place, you know, of fear of the future or fear of repeating the past, a lot of times it's the wrong decision.
Ryan:
Uh-huh. Yeah! I mean, you just- you gotta be willing to just lean into it and go for it. You know? I mean, it's, in hindsight, they never hurt that bad.
Christie:
Right! It's when you're going through it, it's hard. It's hard to- it's like when you're really upset and someone's like, "You just need to calm down." Like, "I don't want to calm down!" That's the worst thing you could have said.
Ryan:
Yeah! "I'm gonna slap you for telling me to calm down!"
Christie:
So Ryan, you were telling me before that you were so structured and rigid up until 2017. Was it around this time of the shooting-
Ryan:
Oh, yeah.
Christie:
-when it kind of unraveled this part of you?
Ryan:
Yeah, so I was, I don't know, 12, 13 years in some professional sales capacity. I had owned my own business doing coaching and consulting. At that specific time, I went to work for one of my clients. I was leading their sales team. And so I- very habitual, very disciplined, my morning routine, I was very goal and metric driven and what was so fascinating was about two weeks after the shooting, I went back to work and I was sitting in my office. I think it was the first or second day I was back. And I was sitting there, I was in Newport Beach, beautiful place, huge window, I'm looking out and just, I said to myself, "What in the hell are you doing with your life?"
Ryan:
And it was such a crazy question to ask, like, I know what I was doing. I was very purposeful. I was very- like faith is a huge part of my life so I was clear what my purpose on Earth was. And I was, you know, habits and disciplines that were driving me towards goals. Like all this was in an order! And so for me to say that, it was just like, "What?! How could you ask that question?" And what I began to realize was, and this set me off on a seven month journey to then resign that job, go back into business for myself. And then it just continued to compound from there. But what that began to allow me to do was to take time for self reflection.
Ryan:
And to get really clear about why was I setting the goals I was? Like, did they sound good? Were they supportive of what somebody else needed or wanted from me? My habits and disciplines, like, you know, I was getting up every morning at five o'clock in the morning and the gym at six. I had this very structured routine. Was I doing that because that was good for me, or because everyone said that that's what winners do? I was reading 30 to 40 books a year. Was I doing that for me? Or because all leaders are readers. You know, it's just like, there were so many things. And so I started to dissect every single area of my life with my executive coach who was an 84 year-old- 82 year old man at the time, my wife and a couple of really close friends.
Ryan:
And I wanted to blow up every area of my life and all my goals to figure out whether or not who I was, was informing all of those things. Or if it was some other outside entity doing it.
Christie:
That's amazing! So it's like, all this conditioning that you've had throughout your life. The- I chuckled when you said, you know, that all leaders are readers.
Ryan:
Yeah!
Christie:
Totally see how you can take that to the extreme!
Ryan:
Of course!
Christie:
And really dissecting every single thing, every habit, every even good habits that you've had and really understanding why you were doing them.
Ryan:
Yeah. Well, I mean, so think about this. So, and again, I like that you said for good and for bad, right? This is not all bad, but from the time that we are born until maybe forever, unless we have these moments, who we are is informed by our parents, our teachers, our friends, our partners, our community, our companies, society in general, all these things are informing who we are, Except for us! We don't even know how to do that. And so we end up, you know, it's like, you know, the analogy of a ship starts off just like one degree off of its destination, but then a hundred miles down the line, it's like in a whole other world?
Ryan:
Same thing! And that's not all bad. Like some of those things that are informing us are great things! But when are we going to be able to help inform who we are and who we want to become?
Christie:
Right. It's why we're obsessed with personality tests and quizzes.
Ryan:
Yup.
Christie:
Where it's the process self discovery.
Ryan:
Yep.
Christie:
It's not necessarily because our favorite topic is ourselves, which could be true, but it's because we're trying to inform ourselves who are we really?
Ryan:
Yep.
Christie:
So have you found the magic solution for this? How do we get down to the core of who we actually are?
Ryan:
No. But here's what I'll say. I like to say that right out of the gate first, because I feel like when I say yes, then I just become like, everybody else that's written a book on it, or whatever. What I've found is, I definitely have found what works for me. And then I have found the formula that's right for the people that I attract to me. And I could get more into that in a minute, but you know, for me, it really did start with- so I worked through this process with my one-on-one coaching clients, as well as in small groups and it's called foundations. And so it's bringing people back to the foundation of who you are.
Ryan:
And so we worked through this exercise or a series of exercises, like, "What is your, what are your personal values?" You know, "What are the words, what are the things that like burn inside of you?" "What do you want to be known for?" You know, it's like, it's that, you know? Like it's those traits. Then we begin to understand how the roles we play, whether it's a parent, a spouse, a business leader, whatever, how those things that we are inform the roles that we live. And so when we start there, it's fascinating how- when I work with people, and I tell them, "We're gonna do this." They're like, "Oh, come on! Like, I already know this stuff." And I'm like, "Okay. So let's go through this exercise and figure it out."
Ryan:
I have never had somebody not tell me they were blown away by one or more things that they found out as they were going through that process. Because again, like if, when you, if you meet somebody on the street and you ask them, like, "What are you all about?" You know, "What are you most passionate about?" They're either gonna give you a very cookie-cutter answer that sounds great, and it's not that it's a bad thing, that's just what they answer. Or they're gonna talk about a role that they play in life and how that's what they're about. And again, that's not bad. Like if you want to be the most amazing public speaker in the world, do that! That's just not who you are! And so that's where I start with everybody. But again, I really test it on myself first, because I felt like if I, Mr.
Ryan:
Super-structured habit, goal-driven, I'm crushing all my goals guy can deconstruct this whole thing and make it work, then other people can too.
Christie:
A hundred percent. Yeah. Well said!
Ryan:
Yeah.
Christie:
I feel like, I see it behind you on your whiteboard. It says like right above your head, "Being Authentic."
Ryan:
Uh, yeah.
Christie:
Which is totally you.
Ryan:
Yeah.
Christie:
By the way. But like, what does that mean? I mean, so many people say, "Oh, I want to have authentic marketing," or "I'm just being authentic," as they preface, whatever they're gonna say next. What are your- what's your viewpoint on that? Like, what's the true definition of authenticity and how do we express it more?
Ryan:
Yeah. So the dictionary definition is something to the degree of basically being of like unaltered or unadulterated origin. So like, I'm a hundred percent clear on where I come from. Right? And so I think that that is the basic definition dictionary-wise. So what I say to that is, first I speak to what it's not, which is like you telling the truth or speaking the truth. That's not authenticity. It can be, but I don't think that's what it is. And yet I think that's what a lot of people talk about when it's their marketing messages is like, it's authentic. It's not truth telling. That could be part of it, but that's not it.
Ryan:
What I really believe for me, being authentic is, as I use the statement which is, I'm an open book with many torn pages. Meaning, I am just going to- again, I'm not going to like blurt out on this podcast necessarily some of like the awful thoughts I had in my head during the bad season of time with my wife and I. But, if somebody asked, I'm gonna say it. Like, I just want to be the best I can at just sharing who I am with everybody around me. And it's not always gonna be pretty, there's gonna be high highs, there's gonna be low lows.
Ryan:
But that is what it means for me personally, to be authentic is I'm just going to be myself. I think where a lot of people trip up there to is, is they don't know who that person is. And so they are attempting to be authentic, but it's just not them. It's a version of them that doesn't really exist. So that's what it means to me. That's why it's become so important to me. I started a brand called Be Authentic and it's just really important to me, not just for me, but I want to empower people. I don't care if you're the most successful CEO in the world, or you're just getting started in your freshman year of high school.
Ryan:
I want to give people the permission to discover who they are and then figure out how to become the best version of that person, not of somebody or something else. So that's where it all starts from me.
Christie:
Yeah. I think the key is, like your saying, really understanding who you're not, before you can really understand who you really are.
Ryan:
Yeah.
Christie:
And in that experience that you had post 2017 of just unraveling, you know, "Why am I reading all the time?" Like, "Why am I going to the gym with a certain rigid schedule?" You know, it's what you've done because that's what you believed you had to do to be who you wanted to be instead of the other way around, right?
Ryan:
Yep.
Christie:
And that's tough to do, right?
Ryan:
Yeah.
Christie:
It's not an overnight solution-
Ryan:
No.
Christie:
-to all of a sudden wake up and say, "Hmm, I know who I am now."
Ryan:
Yeah, yeah! I mean, in some sense, I mean, everybody would agree to like, "It never ends," you know? This is something that we will do every single day for the rest of our lives, but I think more and more people just need to get started. I think that's the biggest thing, because it informs and affects every area of life that we live. Again, when you know, to your point about marketing, like, you know, the reason I often believe that companies are so bad at marketing is because their people don't even understand who they are. And so they're trying to craft something that sounds good for other people, but it's not coming from the heart of them.
Christie:
It is so true! I mean, because we market to other people, it's not a business marketing to a business or business marketing to a person. It's people marketing to other people.
Ryan:
Yep.
Christie:
And when you're out of touch with yourself and you're out of connection with even just like the right side of your brain, you know, the creativity, the Intuition the- you know, when you're out of connection with that, it's difficult to try to write copy from a left-brained, "I think this is how I'm supposed to sound as I'm writing this. I think this is what people want to hear." And that's the exact opposite in my book of being authentic, is when you are telling people what you think they want to hear.
Ryan:
Yep, yep. Yeah. You know, and I started to allude to a little bit of this, you know, when I was in my kind of own self-discovery period. But you know, to me, the key to being successful in business is about attraction. It's not about pursuit. Most of us get this in the world of dating or relationships in the sense of the best relationship ends up being formed when somebody is attracted to who you are, right? I mean, obviously we go on a first date, we put on our best and as time goes on, maybe, you know, that diminishes a little bit, but it's still, it's like, you love me for me.
Ryan:
You want to be with me for me, you don't want to be with me because I pretend all these other things. But that doesn't like, for some reason, people don't take that into business. And so when I'm coaching business leaders or salespeople, again, they come to me and they're like, "Hey, we need to generate more revenue. I have a big background in sales." And so I ended up coaching a lot around the area of sales, business development. And I'm like, "That's fine, but I'm not coming out of this in a traditional way. I am going to help you become the most attractive person possible, so your target audience comes to you, instead of you having to chase all these people around, wasting your time for the rest of your life." And again, people just don't get that.
Ryan:
And I don't understand why people kick so hard against that idea.
Christie:
Ryan we are like, I don't know, we're like sister and brother from another mother! Yes, you do it for sales. I do it for marketing.
Ryan:
Yeah!
Christie:
Like that's amazing! Yeah. It's so true. And I believe that when people have a sales problem or a marketing problem, it's because they're disconnected from their customer and what helps them get more in connection with their customer is when they can get more in connection with themselves.
Ryan:
Yep!
Christie:
And their team as a leader. Right?
Ryan:
Yeah. Absolutely! I mean, it's just, it's such a critical component, but there was something else you said in there that like, "I hope people listen to you when you say," this is your podcast, but I want to remind people of this. Like you said something that what was so key, which is like, "people aren't buying from businesses." Even when we think about Apple, like people forever, we're a tribe of Steve jobs. Even to this day, the guy has been dead for years and still more people are loyal to Apple because of Steve Jobs than they are to the brand Apple!
Christie:
Definitely not because of Tim Cook!
Ryan:
No, no, no!
Christie:
Everyone quotes that, you know, "to the misfits in the-" you know. I forget all that it says, but people identified with that!
Ryan:
Yeah! Yeah, absolutely! But that should be telling. If like the- one of the world's largest brands with one of the biggest marketing budgets with tons of advertising dollars out there, they see that they are a tribe of people interacting with people. That's why you go to the Apple store and you get all that kind of interaction. They love that! And yet, when most entrepreneurs start businesses or those businesses start to grow into something decent, their marketing, their business, it's like, "Here's my brick and mortar and we're really beautiful!" And that just doesn't work. People buy from people. They don't buy from organizations! It's crazy to me.
Christie:
Yeah. This isn't mine, but I will say it because I love it. I don't even know who said this, but I wish I said this. It's not B2B. It's not B2C. It's H2H. It's human to human.
Ryan:
Oh God, I love that! I've never heard it said that way. I love that! Yep. I absolutely do. Yeah! I mean, you know, again, what's so interesting. So many of these things tie back together, but whether we're talking about, you know, human tragedy out in the world that we see today, the tragedy that businesses and I don't attribute those same things to be equal, but the tragedy of businesses with poor sales and marketing tactics and all the things. People have taken the human out of the interactions. That's why it's so easy for us to be so stoic when all these problems come into play is they don't see a human being on the other side of the phone or the computer when they're looking at them or in real life, you know, it's just, it's totally disconnected.
Ryan:
And it has created a society of literal robots that are just ruining the opportunity to take that human to human connection and make something really great of it.
Christie:
What separates us from the robots? The robots are coming
Ryan:
Right!
Christie:
Artificial intelligence,
Ryan:
Right.
Christie:
I mean, it's this piece, this empathy piece, really.
Ryan:
Yep.
Christie:
And how do we- let's talk about that? How do we garner more empathy? It's not something you fake.
Ryan:
This is such a good, this is such a great topic. Okay. So you talked about personality assessments. So I'm big on them. I have done them for years. And so many years ago, actually probably 2015 or 16, my executive coach at the time was a StrengthsFinder expert. And so he had me take the StrengthsFinder, you know, I did my top five, then I did my 15, then I did all 33. And we're working together and he goes, "Hey," he says, "do you realize that empathy, which is one of the 33 strengths, was like 28th on my list?" And I was like, "What?! I feel like I'm a pretty empathetic person."
Ryan:
He goes, "Well," he goes, "that's possible because you knowing that may be compensating for it being so low, but let's dig into that." So I started to assess my relationships and what I was realizing was I was such a black and white person in how I learn. Like I'd rather somebody just tell me "You're stupid," than like, "Hey, we got to really work on it." Like don't just- don't glaze over it. Right? Just come right at me with whatever the truth is. And I work like that. So that is how I was often approaching other people in other situations, whether it was my wife, my kids, my clients, whatever. Right. It was all like that. So I set out to be more empathetic, which meant I had to take time to consider where other people were coming from and consider any possible scenario that could have led to them, responding to, or coming at me in the way that they do.
Ryan:
And it was a brutal exercise. And it took me probably two to three years to really get a good grasp, I think on what has become one of my strongest traits. But it's not easy. I think it takes so much work, especially for people that are not naturally inclined to it. And I would say that most business leaders are not high performers are not, because they have this mindset of "Go get it" and really grind it out. And so again, that kind of takes away some of that human to human interaction that will cause most people to be empathetic.
Christie:
Yeah. Wow! That was a really, really good. I was not expecting that answer. You know, it's kind of- this is an interesting subject too, because I was told at one point- again, someone else telling me that, you know, you're empathetic. But then I have all this evidence of other people saying to me that I wasn't. And so I was really confused, super confused. And this is something that I worked on a lot myself. Like, I mean, I still feel like I'm working on it. But I think certain people are probably, just like the StrengthsFinder, you're wired a certain way, you know, your brain just works a certain way. And it doesn't mean anything, you know?
Christie:
It's just the way that you were created, you know? And that's a good thing! We can- this is a muscle we can develop. You know, everyone is capable of loving other people. And I- for me, it started with loving myself more. Because it's in Psychology, they call it projection. When you notice something you don't like about someone, you know, how they act or what they said or whatever, it's because you have it within you.
Ryan:
Yeah.
Christie:
Same goes for strengths. If you admire something about someone else, you have it, even though you don't think you do, you wouldn't have been able to recognize it if you didn't have it. Yeah. So it goes both ways. And so learning to, you know, embrace both the shadow side the things you don't really like about yourself, you know, as well as the things and noticing the things cause we're wired to notice negative things, notice the great things about yourself. I feel like it starts there. It starts with loving yourself. You can only love your neighbor as much as you love yourself. That's the inverse of that proverb.
Christie:
Right?
Ryan:
Yeah.
Christie:
You know? And-
Ryan:
I think another thing along that line, I think that is super important for us all to hear is, the majority of us- we want grace given to us, right? Whether it's, we want our boss to give us a little bit of an extra bit of grace when we're having a bad day or an off month or whatever we want that, we want our clients to do that. We want our relationships to do that. And so we see how much we need that. We need people to extend grace to us, especially, especially when we're going through hard things that sometimes people don't know about.
Ryan:
And so that's another thing that I feel is because we so deeply see and feel the need for it, that's another opportunity we have to reflect that back on the other people is, just knowing. Like I talked to my kids. I have an 18 year-old daughter and an 11 year-old daughter and amazing hearts. Like I don't know where these kids come from. They're definitely their mother's children and just how kind and sweet, and compassionate they are. But when they have challenges, I tell them all the time, which is just always learning for me is, you have no idea what that person went through before they walked up to you and said what they did. Or even what your teacher is dealing with outside of, you know, sitting on a zoom call for an hour with you this afternoon because, you know, she has to.
Ryan:
And as I've been working with my kids on that, it's given me that same perspective to say like, "I don't know why people are the way they are. I don't know what their upbringing looked like or what led them to that moment right then and there. But I'm gonna try imperfectly to do what I can to extend grace to them because I know that I would want that for myself."
Christie:
I love that. And isn't that the very definition of the golden rule?
Ryan:
Yup.
Christie:
"Treat others as you want to be treated?"
Ryan:
Yep.
Christie:
Oh, and I love that word "Grace." Love that word, "Grace," you know? That's the name of my first born.
Ryan:
Ahh!
Christie:
It was a long struggle, seven years of infertility.
Ryan:
Wow.
Christie:
And people coming up to you saying the things that you just wouldn't believe! You know, just very insensitive things at the time when you're hurting the most to have a family, you know? And that, that whole situation did teach me a lot of empathy. And I feel like we do grow. We do grow through the struggle, whether we want to admit it or not, it would be, I don't know. I, it would be nice to have things be easy, but I just don't think we would learn as much.
Ryan:
Yeah. Have you read or have you heard of the author Ryan Holiday?
Christie:
No.
Ryan:
So he's written a couple of books. He is considered like today's modern day stoic philosopher. So Marcus Aurelius is a, is like his big guy. And so he's written a couple of books called, "The Obstacle Is The Way Ego Is The Enemy." And so "Stillness Is The Key" is a book he just released this last year. But "The Obstacle Is The Way"—he talks about that so much. And he does probably a better job than anybody I've heard in articulating the importance of recognizing that, the obstacles in front of us, the challenges that we face- again, we don't need to say, like again, I would never in a million years ask to repeat the event of October 1st, 2017.
Ryan:
Nor my parents' divorce, nor- whatever, nor this pandemic, nothing! I would- in a heartbeat, I would do whatever I could to change it. But we don't have control of the circumstances and events that happen around us. But what we can do is we can control how we respond to them. And so by recognizing that our response oftentimes is, "I am going to forge my way through this, knowing that" this quote-unquote "obstacle or challenge or mountain is my way to learn, is my way to grow. It may not even make me better, but it just helps to make me ME.
Ryan:
And so the quicker that we," he says something effective like, "the quicker that we realize that we don't always need to avoid the obstacles, to try and find ways around them. But sometimes it's through them that we learn the most," you know, "the sooner that we will grow into the person that," you know, "that we should be." And so it's just such a wonderful articulation and a point around that idea of like, don't avoid them. Like I could never imagine going through what you went through for as long as you did and I would never want to. And yet, as you recount it now, thankfully you're able to say, you know, that you did learn so much. Maybe more appreciation, empathy for other people that are going through that. You become a voice to help other people go through that.
Ryan:
Just so many things, you know, that are just such a blessing, though we would rather not have them in the first place.
Christie:
Yeah. And I feel like the challenges that we go through, carry a seed in them, you know, of this new growth. Like, I've noticed a pattern with people that I work with, you know? When they've gone through a hard time or there's some challenge that they've surmounted, it's almost always something that could be brought into their business in some way, whether it's a story or it's some kind of breakthrough or, you know, there's Napoleon Hill said it, you know, "Profiting by failure." Like while, this wasn't a failure, It was a challenge.
Ryan:
Yep.
Christie:
But there's a way to profit from it and others can profit from it.
Ryan:
Yes.
Christie:
And when you get to that point where, you know, you can stop being a victim about the story that you've been telling yourself, you know? It ceases to be your story and it becomes, it belongs to everyone that you tell it to.
Ryan:
Yep. Yeah. I mean that- it's why we're all after the influence that we are, or at least it should be, right? Like we seek influence in order to help influence others in the ways to get them to where they need to go and that they want to go. And so, you know, as we grow our platforms, we get the opportunity to tell that story and, and to be honest about it, right? Like that's the other thing that we don't have time for today, but you know, 2019 was like my best year ever. And yet, I had a breakdown in this very office, my first probably real experience with anxiety and depression, to where I was sitting at my desk, completely debilitated.
Ryan:
And I called my wife crying, begging for her to pray for me because I had no idea how I was gonna go on in the day. And, so it's like, if I would have just tell- if I just always tell the story about 2019 being so fulfilling and so amazing and financially successful, it's true, but that's not all it is. And people need to realize that we're all gonna hit these walls and we're gonna all continue to struggle. No one saw this flipping pandemic coming at us and yet it's here! And so if you've prepared for it ahead of time, by doing that work on yourself, by forging the best version of yourself that you can, you will persevere. It's gonna be bumpy, you're gonna have scars, it's not always gonna be pretty, but it'll be worth it!
Ryan:
And so like, that's what I try to tell people to is, you know, that that's got to so much be- that's got to be so much of what we are about.
Christie:
Yeah. I agree. It's really about serving others. It's not about lining pockets and, you know, enriching ourselves. It's about enriching others, you know, through our knowledge and our experience. And of course the law of compensation, the income will follow.
Ryan:
Yup.
Christie:
But if we really seek to create an impact and use our influence for good to serve others, so they don't have to go through what we went through or they can, you know, you can teach them the shortcut!
Ryan:
Yeah.
Christie:
Like, here's how you avoid what I went through. Right?
Ryan:
Yes.
Christie:
So this has been such a pleasure to have you on Ryan. Can you tell everybody how they can get a hold of you, your website, et cetera, and then end us on your final thought, to your final nugget of wisdom.
Ryan:
Whoo! Okay. So best ways to get a hold of me, so my website is RyanJamesMiller.com. If you add /foundations, you can learn more about that foundations community that's being created. I am on LinkedIn, Got a pretty good sized network there. I share content there every single day. You can find me and connect with me there. So those are the two best ways just to stay connected. I love to try and help as many people as I can. So you name it, I'll figure out a way to do it. Let's see, final thought. I guess, you know, especially in light of what we're talking about today and just because this is something I'm so passionate about, I say to as many people as I can, if you want the most out of the life you're living, become the best version of yourself.
Ryan:
And just think that that is where it starts, that's where it continues, and ultimately that's where it's gonna end is when we find that version of ourselves that is so fulfilling that we just can't imagine anything else in life being any better.