Small and simple things can bring about huge breakthroughs.
There's a Japanese philosophy called Kaizen, which says by making 1% improvements each day, it adds up to huge changes over time.
You only need a small change to make a huge difference!
For example, on a website you can make small and simple tweaks to increase conversion rates that massively increase profits.
In fact, it's easier to 3x your business by tripling your conversion rate than by tripling traffic.
Here's why...
When you increase your conversion rate by 50%, that's equivalent to a 500% increase in profits. That's because your overheads stay (relatively) the same.
What could you do with an EXTRA 500% in profits?
Hire more staff to free up your time?
Take more vacations?
Give more to causes?
Apply Now >>
Complete the Application for
Working with Christie & her team
It's the little tweaks, the outside-the-box ideas, the simple but innovative changes- that will transform your whole business.
Let's play, "would you rather"...
A) Fail at innovation 9 times, and on the 10th attempt be so successful that the ripple effect is immeasurable (your life, your business, your customers' lives all transform completely)...
B) Copy another's business and make a respectable income and impact, but know that it's not really YOU that did it.
Apply Now >>
Complete the Application for
Working with Christie & her team
Innovation is your new competitive advantage.
...just like near-failures have become insanely popular inventions.
Like the bicycle.
Throughout the 1800's, the bicycle was constantly tweaked until it gained popularity. Bicycling started out as an athletic man's sport -- and then became accessible to women, children and non-athletes. All because the new "safety bicycle" answered what the untapped customers wanted: safety, speed, comfort and steering.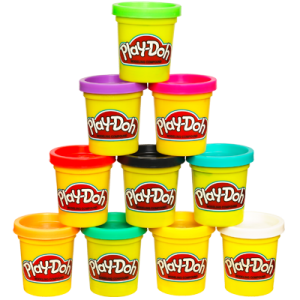 Or Play-Doh.
It was originally a goo used to remove soot off wallpaper, but once gas and electric heating came, it looked like the product was no longer needed. Until the inventor's sister-in-law (a teacher) told him to add some color to it and offer it to kids. Play-Doh began.
And then there's Instagram.
It started as an app called "Burbn," a mobile app that allowed users to check in at a particular location, earn points for hanging out with friends, and post pictures of the meet-ups. But users only wanted to share their photos. So they simplified and Instagram was born.
If you're looking at your marketing in isolated pieces, it can appear to be something it's not.
And that means you could spend money and time trying to fix something that isn't broken…
Or worse, you could be unaware of an issue and suffer consequences that could be avoided…
When you look at marketing in segments rather than the whole, it's similar to looking at a pyramid and seeing only two sides.
Each side of the pyramid represent dimensions of marketing:
△ Products
△ Price
△ Place
△ Promotion

But here's the interesting fact about pyramids…
When you can achieve a perspective from above, you can see all 4 sides at the SAME time.
This is seeing your marketing in perspective - from a HOLISTIC perspective.
And you'll also see the 5th side, the pyramid's Capstone...
Which is the 5th P -- Positioning.
It's such a small thing, really. The Capstone is so small in comparison to the other sides. But it's that 5th P that cuts across the other 4 P's, and deeply influences them.
This cannot be understated:
The right Positioning has the power to transform lives and bottom lines... provided it's powerful, provocative, precise, pure and pertinent.
Apply Now >>
Complete the Application for
Working with Christie & her team
Positioning is the secret sauce that will separate you from the noise - and get your campaign noticed and heard.

Want to change lives for the better?
Then it starts with showing clients you care by following the Golden Rule: market how you want to be marketed to. And when your message is clear, then it unlocks the doorway to create movements that reach more people, spreading a huge ripple effect in this world.
How many people (and dollars) have you lost because they didn't understand (quickly) what you did?
People don't buy the best; they buy what's easiest to understand. I'd love to help you clarify your message and positioning. APPLY NOW to work with me and my team.
Apply Now >>
Complete the Application for
Working with Christie & her team
Listen to Christie's Podcast
It's the small and simple things we do each day that can manifest our desires. I've learned that mastering the inner game of business and life is what brings 80% or more of success. It's the little tweaks, the outside-the-box ideas, and the simple but innovative changes to your inner world — that will transform your whole life.
---
My Programs
With my methods, you'll learn how to cut through the noise and market yourself (even if you're an introvert, like me), attract the perfect customers for you, leave "feast or famine" behind, and scale your business AND free time. Learn more »
She encouraged me to step outside of my comfort zone to try some outside of the box approaches to my marketing strategies. Her strategy-first-tactics-second approach was exactly what I needed as I was building and growing my business.