Are you looking for innovative ways to solve problems? Join me and Dr. Robyn McKay as we discuss how personality affects intuition.
Looking for innovative ways to solve problems? Join me and Dr. Robyn McKay as we discuss how personality affects intuition.
In this episode you'll hear:
The science behind intuition and spiritual intelligence
How personality relates to intuitive abilities
The Big 5 Factors of Personality
Robyn's favorite spiritual tools to solve real-life problems
Watch on YouTube:
About Dr. Robyn McKay
Robyn McKay, PhD is an award-winning psychologist who provides executive leadership coaching, advising, and training to Fortune 100 companies, including Nike, Honeywell, Intel, and Caterpillar; as well as innovative organizations in healthcare and the pharmaceutical industry. Emotionally intelligent female physicians, engineers, and other top performers providing leadership and expertise for the pandemic are working with Dr. McKay to support the own mental and emotional resilience of themselves and their teams so they can rise to today's challenges, and be poised to meet tomorrow's.
Dr. McKay holds a doctorate in Counseling Psychology from the University of Kansas. She is a licensed psychologist in Arizona. All of Dr. McKay's trainings are based in the science of positive psychology, including topics such as mindfulness practices, resilience, restoring hope, mindful communication, values, strengths, purpose-driven leadership, and innovation.
Dr. McKay is experienced at guiding people through difficult times; she has counseled and supported people affected by the terror attacks on 9/11/01, the myriad of school shootings, and the financial crisis of 2008, not to mention thousands of people with seemingly ordinary problems who seek restoration of their most vital asset of all: hope.
LINKS:
Robyn's website, Facebook, Instagram, LinkedIn, Twitter
Order My Book, The Intuition-Led Business: http://TheIntuitionLedBusiness.com/
Receive help with positioning, messaging and branding your business from with an intuitive approach and from the perspective of your Future self: https://christieturley.com/about
If you're inspired by this episode, I'd love to hear your biggest Aha! moments. Take a screenshot of you listening on your device and post it to your social media and tag me, @christieturley!
Christie Turley guides visionary leaders to reconnect with their higher genius, so they can improve decision-making and deliver greater profits, influence and impact. She is the author of the book, The Intuition-Led Business, which offers a framework on unlocking the intuitive and subconscious minds, and she is founder of Conscious State University, an online learning platform that teaches leaders and their teams how to make better decisions using science-backed methods. A dynamic speaker, she has shared the stage with many New York Times bestselling authors and is the host of The Higher Genius Podcast. She lives in the southwestern United States with her husband and their two daughters.
Let's Work Together
See What That Looks Like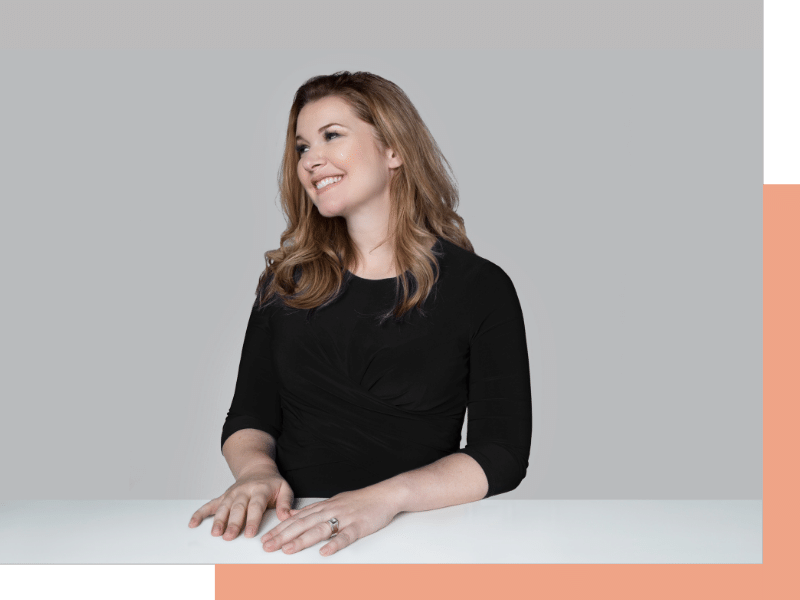 Transcript:
Christie:
All right, welcome to the show, Robyn!
Dr. Robyn:
Thank you. I'm so happy to be here with you!
Christie:
Me too! I'm excited to have someone of your background on the show and talk about the Science behind the mystical, the Science behind intuition and evidence-based research. And this is gonna be really exciting cause we're also diving into personality and how that relates to intuitive abilities. So I'd love for you to tell everyone in your own words a little bit about your background.
Dr. Robyn:
Sure, sure! Well, I have a PhD in Counseling Psychology. I went to the University of Kansas, so I'm a big Jayhawk basketball fan. And I studied in a very traditional Counseling Psychology Program. So I focused on vocational development of creative people, particularly, and during those studies, along with my own, my own kind of background and interest in the more mystical and esoteric. I really tried to start understanding this thing called intuition as I went through my graduate training. In fact, I was along with my mentor and one other of my colleagues, we actually wrote what has become known kind of as a seminal paper in Vocational Psychology and Career Psychology around how people make decisions.
Dr. Robyn:
And it turns out intuition is a big piece of the decision-making puzzle. But it's one that doesn't get a lot of play time in any of the work that we typically see people going through and in their career development and so on. So just as it, for me has been kind of a journey of understanding intuition, not as like a woo thing at all, but as a kind of a normal part of people's lives and people's way of navigating the world.
Christie:
Yeah. And we've been conditioned so much to rely on our five physical senses and we tend to forget about our Spiritual senses, that sixth sense, so to speak.
Dr. Robyn:
Yeah.
Christie:
So I love this! Okay. So where shall we start? Shall we talk about personality first? Spiritual intelligence? Where do you want to dive in?
Dr. Robyn:
You know, I think that it's really important to get grounded in understanding from a, just a purely positive Psychology perspective on what this all is anyway, because there's so often when you start Googling intuition, there's a lot of stuff that comes up around, you know, spiritual practices and it kind of has that woo flavor to it. And listen, I'm as woo as the next, let's just be clear about that. But I really started understanding that there's a group of people who have a high level of intuition, but we often have to hide it. And we have to explain ourselves and we have to understand, we have to help people understand where we're coming from and kind of convince them that we're right.
Dr. Robyn:
Even though we know in our bones, that we're right. So I think I'd like to start with the personality first and then we'll talk about Spiritual Intelligence as well as, which is kind of this new construct that I've, that I've been studying in terms of what that actually is, what intuition actually is for some folks.
Christie:
Okay, awesome! Okay. So what do we need to know about personality?
Dr. Robyn:
Oh, a couple of things. One is that there are, there's a big five personality assessment that's has probably at this point about 70 years of research and data and information associated within it. In fact, we consider it the gold standard of personality assessments, Personality Psychologists do. And so there are five different factors of personality that exists in all of the people all around the world. And it seems, seems that these big five personality factors exist in every culture, in every group of people to some degree. And in fact, they exist on a normal distribution curve on a bell-shaped curve. So about 68% of the population falls within one standard deviation of average.
Dr. Robyn:
And I don't want to bore your listeners with all the statistics, but the important thing here is that there are some of us who do fall outside of that average range on a couple of really key factors of personality. The one that I want to talk first about is openness to experiences. And people who are highly open to experiences are highly imaginative. They can be very, very sensitive to their own emotions and the emotions of other people. They're gonna challenge the status quo on everything from social to political, to, you know, religious norms and values. They're lifelong learners. So they just absorb information like, you know.
Dr. Robyn:
You know what I'm talking about? You go down the rabbit hole when you start researching something, right?
Christie:
Oh, mastery! Yes. For me, for sure. Yeah.
Dr. Robyn:
That level of curiosity. And they also love new experiences. So they love to travel, they love to go new places, see new things and have adventures. And that kind of, those are the characteristics that make up this personality factor called openness to experiences. Well, what we found as we're doing early research on just on creative people, people who raised their hands and said, "Yeah, I can generate unique and useful solutions to ordinary problems." We found that for this group of people and we see this also in marketers and writers and scientists, the innovative, the innovative types that are out there in the world doing work, is that they scored really high on this particular factor of personality.
Dr. Robyn:
In fact, probably in a room of a hundred people, when we're looking at their scores on openness, they might have one of the top five highest scores or the top three highest scores in a hundred- in a room of a hundred people, or even in a room of a thousand people. Sometimes we see this really brilliant ability to kind of access a different level of consciousness than most people can. It's not that others can't. It's just that this particular group of people have just a unique ability to be able to very easily.
Christie:
When I've studied mentors and how they came up with their inventions, they would admit that they felt like they were tapping into something unseen that they didn't quite understand. Like the idea was waiting for them. Like the best cell phone already existed. They just had to tap into what it was. Like it was already created in the ether. And then they brought it down into the physical.
Dr. Robyn:
Yes!
Christie:
And that's described: coming up with those ideas! It's really fascinating!
Dr. Robyn:
Yes. And you can see where life is imitating art too. Can't you- in other words, you think back to the original Star Trek series and you see, you know, disks that they're using for data. And all of a sudden that shows up in real life as well. So yeah, there is this capacity to access deeper states of consciousness, creative station of consciousness, where those ideas, where those images are actually existing in the ethers. And in fact, we can go all the way back to Plato and his theories of- Theory of Forms, where he talks about there is an ideal in the ethers that we can, we can have access to. And then it's our job as humans to bring that idea into the physical form.
Dr. Robyn:
It'll be imperfect, but it will still be a really good representation of what's actually existing in the ethers.
Christie:
All right. Yeah.
Dr. Robyn:
So if there's any doubt around intuition being, you know, part of the human personality, we can go all the way back to Plato and he's talking about all those millennia ago.
Christie:
I love that! And recently I actually heard that there was a VC investor who said the way that he could tell which entrepreneurs he wanted to invest in, or how open- it was how open they were. And that was the key to success. This investor believed. So, yeah, that's huge!
Dr. Robyn:
Yeah. It's interesting too. I would be curious about that investor, if it was open, meaning are you compliant? In other words, are you open to my ideas or are you open to all ideas and can you generate something unique and useful? I think that solves a problem. Yeah.
Christie:
Yeah. Cause I mean a compliant, like, I'm sorry. Most entrepreneurs don't want to fall into compliance.
Dr. Robyn:
Yeah, for sure. So openness is that personality factor that we're looking for when we're talking about intuition and that's where we mentioned Spiritual Intelligence a little bit ago. Is that someplace that you want to go next?
Christie:
I'd love to if it fits!
Dr. Robyn:
Yeah, it does. Because when we talk about- and Spiritual Intelligence is kind of on that cusp of, well, what is that? Is that a little bit woo? And you know, to be honest, everything- when you start talking about intuition, if you can't, if it's not part of the five senses, there are some people who are gonna judge that as woo. But I always look at what are the fruits of, what are the, what's the product? What are the fruits of this ability? And with Spiritual Intelligence, that's actually the ability to alter one's consciousness in the service of yourself or another person, and to use Spiritual practices and tools in order to solve real world problems. So a simple Spiritual practice like prayer can actually be very powerful.
Dr. Robyn:
And there's actually evidence that shows this in the research that prayer actually- intercessory prayer, especially, can create the conditions for healings to happen, for people to get better, for solutions to appear where there were none to begin with. So that's a simple Spiritual practice that we can use when we talk about Spiritual Intelligence.
Christie:
I love that. And, I like also, if you could just back up a little bit and talk about the differences between IQ, EQ and SQ, the mental versus the emotional versus the Spiritual, because we're not talking about emotional intelligence.
Dr. Robyn:
No, we're not. So IQ very simple definition, the IQ is just processing speed, how quickly you can process information, make sense of things and know what to do about it. And IQ runs on a normal distribution curve as well. So again, 68% of the population have about an average IQ, no big deal. It doesn't mean that they can't accomplish things and do great things in the world, but most people have an average IQ. And then there are people on the tails of the curve who are going to be high IQ, high-ability very fast processors. And then there're gonna be people on the other end of the tail who are gonna be slower processors of information.
Dr. Robyn:
So that's IQ. EQ is the capacity to recognize and understand your own emotions and the emotions of other people. Now, in fact, in, within that personality assessment, when we're talking about the openness to experiences factor, there is one facet of that that's called feelings. And that very much, I think to me, tags onto that, EQ that idea that I'm gonna be able to walk into a room and read the room and kind of get a sense of what's going on with other people. We see a lot of counselors and psychologists and coaches who have that capacity to do so.
Dr. Robyn:
So that's EQ, the ability to manage. And I want to add this in, to manage and recognize your own emotions and the emotions of other people. And then we get into Spiritual Intelligence, which is the capacity to actually alter consciousness in the surface of oneself or another person. So if you've ever been with a really skilled meditation teacher who can just very quickly invite you into a place of just mindful awareness in the present moment. That would be an example of an alteration of consciousness that we see as a Spiritually intelligent person would be able to do. And then from there to guide that present mind did focus into a place of creativity, into a place of being able to access an aha moment for yourself or something like that, or a solution to a problem.
Christie:
That's very good. And I once saw a study, and you might be familiar with it, about a group of meditators that went into a war zone, and they were actually able to create a condition where like all of a sudden the fighting stopped in the streets. It's- and talk about altering consciousness, right?
Dr. Robyn:
Yeah.
Christie:
It is amazing. I'll try to find that study, and put it in the show notes. There was, I don't know if we're talking, there was a very famous meditation study back in the '70s that was done in Washington DC. And they did a comparison of the violence during a summer, the year before the meditation, the meditation started. And then that summer that they did the meditations and they found a statistically significant drop in violence as a result of, well, can you actually show that it was as a result of meditation? But they did have a, it was a strong correlation between the two anyway. Yeah, that's really cool! that's a different study than I'm thinking of, but that would be great if we could get both of those studies in there because this stuff works! It really does! You know, and if you're feeling like you're powerless in this world with everything, that's going on, guess what you can do?
Christie:
You can do these practices and it really does, it really does change everything from every word you speak, you just have a different vibrance about you to every project you touch, to every person you come in contact with, it really is a ripple effect! You know, if you can, meditation has all sorts of physical benefits as well, reducing stress and helping with sleep. And so, okay, this is great! So how about we go in, do you want to go into another piece of the personalities and how it affects intuition?
Dr. Robyn:
Yeah, let's do that because you know, I'm a Psychologist. And even though, you know, my practice is with advising executives at this point, we all have brains in our heads. And so in other words, I don't do clinical work anymore, but certainly our nervous system impacts everything that we do all day every day. And so it is important to just take a look at this other factor in personality called neuroticism. And everybody uses that word. We kind of kick it around, but we don't really know what it actually means. From a personality perspective, what neuroticism means is sensitivity to stress and emotional reactivity. So how sensitive your brain is to stress and how emotionally reactive you are actually can flavor your understanding of your intuition or that gut level experience that you have on something.
Dr. Robyn:
So somebody who scores high on neuroticism is, maybe has a lot of anxiety, worry, maybe some symptoms of depression, or maybe just as just all, you know, across the board, more sensitive to stress than another person. That person is going to have a lot of red zone emotions that's gonna create the conditions for kind of, to be jumpy with intuition. Like I'm going to be on the lookout. And I always have to check the weather to see what's going on and to see how I have to be in certain circumstances in order to not rock the boat or not keep the peace. And so when somebody, when I'm working with somebody like that, who's high on openness—they're very intuitive, they're creative, they have great ideas, but they also, they're working with a brain that is a little bit more jumpy than maybe we want it to be in terms of, you know, in terms of leadership and actually getting things done.
Dr. Robyn:
We have to help them manage their nervous systems so that they're getting a real clear read on whatever that intuitive hit is. And the way that we do that, you mentioned it earlier. I really think meditation is the panacea for everything. In fact, there's so much research and data now on the link between meditation and actually changing the structure and function of the brain. So you actually have more access to your executive functioning, to your language centers, to the parts of your brain that are actually really good at problem-solving. And at the same time that meditation actually suits the limbic system, which is that emotional center in the brain that's associated with those heightened experiences of anxiety and so on.
Christie:
Yeah, and this actually brings to mind, I think, an interesting relationship between, and you tell me if this backs up in your research, but it seems like as humans, we can have a lot of fear about the unknown. And when we're accessing other levels of consciousness, we're actually dipping into things we don't know, we don't know. So there's three types of knowledge, right? There's things we know, like I know English, you know, English, right? I know that I don't know Latin. So that's another type. Things, you know, you don't know. And then there's things you don't know that you don't know, which are in your blind spot.
Christie:
And this is actually what, one of the reasons why I embarked on this path of learning how to open and strengthen my intuition is because of sheer curiosity of just sheer, like openness to, yeah I want to solve problems, but I also want to know about some of these mysteries, and of life in the Universe! And so how much does fear and almost like the fear of learning something you might not like, or being afraid to face a potential truth. Like you can see nowadays, like people are, you know, they kind of like shut down when you're talking to them.
Christie:
Sometimes they're just like, "No, you're wrong." Like, they don't even want to listen to you. And I don't know what that is. I mean, there's a lot of things that go into that, right? But part of that could be like, fear that they might be wrong. So how does this, how do we, do you have any advice, like how do we identify if we have this fear? Like ignorance is bliss, right? It's so much easier to read.
Dr. Robyn:
I know.
Christie:
Yeah, go ahead.
Dr. Robyn:
And we, you know, right now, this is such a great time to be talking about this because there's so much uncertainty. The only thing that is really certain right now is that there's going to be more change coming up in our world. Excuse me. And so when we're dealing on it with, on an ongoing basis with uncertainty. And by the way, the world has always been uncertain, it's just amplified now. Let's be, let's be honest about that.
Christie:
Yes, exactly.
Dr. Robyn:
But when we have to, when we're confronted by uncertainty every single day, and oftentimes from moment to moment within the day, you know, your kid goes to school in the morning, has a meltdown. You know, you gotta deal with that all of a sudden. In addition to all of these other potential stressors that come from just living in the land of uncertainty right now. So everybody, I'm not going to say everybody, but a lot of people do have their guards up around, like, "I don't want anything to change because so much is changing. So I'm going to dig my heels in and I'm going to stay the same and I'm not going to take any red pills or blue pills. And I'm just going to keep my blinders on and do my thing." And any time we get- anytime our cognitive structures get challenged by something that we have never heard of before, or that is new to us, we're going to either try to integrate that into our schemas how we view the world or we're gonna reject those.
Dr. Robyn:
And those are it's kind of binary, I think. I would hope that especially for creatives and people who consider themselves innovative is that they would really take, take a hard look at this new information that's coming into them. But sometimes it's like, if you've got a high level of stress, it's sometimes easier to just like, "I'm gonna just put that aside for awhile." So where intuition can really come in and help is- Listen, truth has its own frequency. And if you can just attune yourself to truth, what's true for me, what's true for me on a frequency level or on a, just on a gut level, if I can tap into that and be really clear about, "is this thing true for me,"
Dr. Robyn:
that helps kind of differentiate all of the other stuff that we have to sort through that our brains have to sort through, that our consciousness has to sort through as we're going through this journey.
Christie:
Yeah. And I would add, I love that also attuning and aligning with God or your Higher Source, because that is the ultimate source of truth. And, I've been proven wrong by God a few times, like, I don't know everything, but you know, when, when you are earnest and you're seeking, you will receive the answers and they can show up in everyday life, like someone telling you something. And you're like, "Oh, interesting." Or seeing a post on social media. I mean, it's interesting how answers come through, but yeah, I think also just like getting right with, with God or your Higher Source and just making sure that your heart is aligned.
Dr. Robyn:
Yeah. But I think Christie, that just brings up something for me that I wanted to, to bring forward to consider, is that the more you know yourself know your personality, know who you are and what you're doing in this world, the easier it is to- and in other words, you do the inner work. And when your inner work is clear, then it's easier to sort through everything that's going on in the world, because your connection with Divine Source is clear.
Christie:
Yes.
Dr. Robyn:
Does that make sense?
Christie:
Absolutely! Yeah. As I reflect on my own journey, it's definitely like being more connected with God has revealed new things about myself that I didn't know to be true. I was actually limiting myself. And when I can look at how God sees me or like an interesting exercise that I did, just came to me, it was like, "Okay, if God were to explain me or my services to somebody else, my gifts, my strengths, even my weaknesses, what would He say?" And that was a really interesting download that I got because there were things in there that, wow, I didn't realize.
Christie:
And before I did that, I actually had it clear some fears. Like I actually, I did an exercise like, and this again just came to me. I didn't see it anywhere. It just came to me. It's like, "If I really let my freak flag fly, what would my flag say? What would it be?" And what came up for me were things that, were part of me, but I was afraid to show because of what other people might think, things that were actually gifts, divine gifts and strengths, and, like kind of how we started out this conversation. There's sometimes this program running in the back of our minds of, we've got to explain it or people won't understand or, or whatever!
Christie:
And it's an interesting world we live in, how we've been conditioned to suppress our Spiritual sides and really rely on our rational mind.
Dr. Robyn:
Just like Einstein said, right?
Christie:
Yeah.
Dr. Robyn:
Intuition is a sacred gift and reason is its faithful servant. And we've created a culture that honors the servant and has forgotten the gift and what the work that you and I do of course is let's bring the gift back front and center and really start accessing that as the first, as our go-to. What does my Spirit say? What does my heart say, rather than what is my brain say? And I say, you know, a lot of times I talk about building a bridge between your head and your heart, because so many of us have really talked about IQ. There are a lot of people who are high achievers who really do have, they're quite bright, they're quite fast processors.
Dr. Robyn:
And so we've become sort of over-reliant on our intellect, but I've seen it more than once that you reach the end of yourself at some point. And the end of your intellect gets you only so far. And then you've got to tap into something deeper. And that's where the intuition comes in. That's where the Spirituality comes in, because that's actually in my experience going to take us to where we're headed in the future and get us out of this nonsense that we're,
Christie:
I totally agree on that right now. I totally agree! And that Einstein quote is the quote that appears in my new book, The Intuition-Led Business, front and center. And that's exactly why, what you just said is exactly why I wrote it is because, I realized after 20 years in marketing and business, like, I mean, it only takes you so far, right? And, granted, when I started this, it was four or five years ago, but you know, it's definitely, I feel like if people who don't adopt to this way of thinking or, being led by their intuition, they're gonna be, in a world of hurt in a couple of years when it comes to business or even their personal lives.
Dr. Robyn:
Yeah. The closer you can get to your inner sovereignty into your inner inner guidance, the easier it is to navigate any level of uncertainty. And I always, for me, I always have to just go back to what I know for sure. Every night, in fact, when my husband and I get into the bed, we look at each other and say, "Okay, what do we know for sure?" And we go back to, the truths of our Spirit, the truth of God. There's a, I'm- Listen, I'm Catholic so I don't know the Bible very well. I'm just gonna raise my hand and say that, but there is a Bible verse that I love. I think it's in Jeremiah, which says, "God has plans to prosper me and not to harm me, plans to give me hope and a future."
Dr. Robyn:
And I'm like, "Okay, there you go. That's what I know for sure!" And that's something that I can ground in for myself. For somebody else, it may be a quote from Rumi, right? "What you seek is seeking you," is another really beautiful, like truth quote for me, that just brings me back to "What do I know for sure." Does that make sense?
Christie:
Yeah.
Dr. Robyn:
So even in using intuition, you're still tapping into your knowledge base. You're still tapping into the confidence that you have in, "Even though everything outside of me may be changing and transient and everything, what are those truths that I can be grounded in?"
Christie:
I love that! I love that. And yeah, I am Christian too, and I don't know the Bible as well as I would like, but I feel like all of these Spiritual teachers also came to touch each corner of the Earth. And so whatever it is for you anchor yourself in that, I think that is such a good, great truth to live by. And just to, I feel like this whole upheaval of 2020 has really helped people get back to the basics and God does want what's best for you. He wants you to seek after that Spiritual gold. And a lot of us have been seeking after fool's gold!
Christie:
We've been distracted! And I feel like this whole experience has helped us really discern between the two.
Dr. Robyn:
And you know what, discernment is the key to all of this really. Isn't it? It's just really dropping into, especially with all the news that's going on right now and everything that's going on in our world. Just I, before I even opened my eyes in the morning, I pray. And I say, "Please just show me the truth today. Just show me the truth." And inevitably, whether I want to see it or not, I see the truth. Like I say that, but then like confronted by it. I'm like, "Oh, I didn't know that. I didn't know that was coming."
Christie:
Right. I cannot un-see that now. Thank you very much!
Dr. Robyn:
I'm really sorry I can't un-see this. So those are the things that when I talk about intuition and, you know, for the people who are Christian who are listening, it's like one of those, kind of those edgy things that not everybody is real comfortable talking about, but I just, I always have to go back to. Also, what does the Science show around this always grounding it in that as well. And just looking at like intuition is a, it's a normal human experience. And in my opinion, it's God-given. And it's my direct connection with Divine Source.
Christie:
Yeah. And look, Science and Spirituality are not mutually exclusive.
Dr. Robyn:
Nope. Not at all. In fact,
Christie:
Can you speak to that?
Dr. Robyn:
Yeah, sure. And can we- I need to plug in my battery. I'm just, I'm so sorry.
Christie:
Yeah, let's pause.
Dr. Robyn:
Building the bridge between Science and Spirituality. Yeah. So when we look at that, and this is one of the gifts that I think Psychology has given us, is that the psychologist, the researchers are out there asking these questions like Robert Emmons has done so much research on Spiritual Intelligence from the perspective of somebody who believes in God. And it kind of goes against the grain in Psychology, because there are a lot of folks who are out there who come from a different perspective, whether it's atheism or Buddhism or whatever, but we're all kind of still trying to seek the truth, regardless of what spoke we're on, on the wheel, if you will. And so when we start looking at, for me, let me just say, from my perspective, as I'm a smart girl, I'm intuitive and I believe in God.
Dr. Robyn:
So how does that all land? And I have to have some data and some research to back that up. So when I think about somebody who's done real good work in that area, it is Robert Emmons who has looked at Spiritual Intelligence. And he really landed on gratitude as one of those key concepts that sort of builds a bridge between Science and Spirit. And there's enough research now even on gratitude, that gratitude really is kind of foundational to all of the blessings and all of the good things that we have in our lives. If you can find a way to be grateful for whatever it is, just say, thank you for it. It changes your perspective. So you can see something new, see something different and in doing so, you actually create an even stronger connection between you and Divine Source.
Christie:
I love that. Thank you so much!
Dr. Robyn:
You're welcome.
Christie:
This has been amazing!
Dr. Robyn:
So good.
Christie:
So I would love for you to tell people a little bit more about how they can work with you, how they can get in touch with you. And then after you tell us that, go ahead right into your final nugget of wisdom.
Dr. Robyn:
For sure. So one of the things I love to share with people is my quiz that I have. It's a leadership quiz actually. And it's based on those five features of personality that we talked about earlier. And I like to share, I like to start there because I think that when I'm talking to people, most people identify as being leaders and some of them are like, "I don't know if I'm intuitive or not." So you can take my quiz at DrRobynMckay.com/leadershipquiz. So that'll get you started on the path to understanding even what style of leadership you have or that you really work from. Are you a visionary leader?
Dr. Robyn:
Are you an empathic collaborative leader? Are you a competitive leader? And so on. Are you a quiet leader? Those quiet leaders are good ones as well. So that's one thing I wanted to share with them. And I think that's the best way to get in touch with me as well as to start right there and just start going through that, understanding who you are as a leader. And then my nugget of wisdom is this. Wherever you're coming from, the more that you know yourself, the more that you know yourself, the more that you understand your personality, the more that you understand who you are as a creative person, as an intuitive person, the more confidence you can have in your skills, abilities, and talents, your capacity to contribute.
Dr. Robyn:
But everything to me starts with really truly understanding what makes you unique in the world. And that's why I'm so in love with doing that, that neo-personality assessment, because it really does give such a good solid foundation for why you are the way you are.